Conferences
NZDC5 Location
NZDC5 will be held at the City Campus in the centre of Auckland City. All presentations will take place in the Sir Paul Reeves Building (WG) in the centre of the campus. The address for the campus is:
Auckland University of Technology (AUT)
55 Wellesley Street East
Auckland City, New Zealand
7-9 December 2015, AUT University, Auckland, New Zealand
Workshop abstracts
Plenary abstracts
Registration details
Speaker bios
Related conferences
Discounted accommodation for delegates
Plenary speakers
We are honoured that the following plenary speakers have confirmed their participation at NZDC5:
Distinguished Professor Ruth Wodak

Faculty of Linguistics and English, Lancaster University, United Kingdom. More >>
Professor Bob Hodge

Institute of Culture and Society, University of Western Sydney, Australia. More >>
Associate Professor Donald Matheson

School of Language, Social and Political Sciences, University of Canterbury, New Zealand. More >>
Presentation formats
Due to the increasing growth of NZDC, in 2015 we will include an extra stream of individual paper presentations, and for the first time accept proposals for poster presentations and themed symposia.
Individual papers
Each presentation will be allocated a 30-minute time slot, 20 minutes for presentation followed by 10 minutes for discussion. Papers are typically scheduled in a session of three presentations, which, where possible, will share a common theme.
Posters
Time will be scheduled during the conference for authors of posters to informally discuss their work with conference attendees. At least one author of each accepted poster is required to register for the conference, and to present their poster during the scheduled poster session.
Themed symposia
Symposia sessions, which provide an opportunity for a group of researchers to present on a single topic, should involve three presenters and one discussant. Each symposium will comprise 20 minutes presentation per speaker and 30 minutes for open discussion, introduced and led by the discussant.
Registration
Before registering, please read the information below. Prices in New Zealand Dollars.
Registration fees (Early Bird until 27 September 2015):
| | | |
| --- | --- | --- |
| Registration type | Early bird price | Standard price |
| Full registration | 475 | 535 |
| Day registration | 295 | 295 |
| Student full registration | 305 | 305 |
| Student day registration | 190 | 190 |
| Dinner tickets | 85 | 85 |
| Additional welcome reception tickets | 40 | 40 |

What is included in my NZDC registration fee?
Admission to all sessions of the conference
Conference catering on all full days of the conference (morning tea, lunch, afternoon tea)
Attendance to the Welcome Reception.
NB: Dinner tickets and additional Welcome Reception tickets can be purchased separately when progressing through the registration. Only full-time enrolled students are entitled to the 'student registration' rate. A letter on your University/College letterhead signed by your Supervisor is required one week after you have registered through the conference website to maintain your student registration rate.
**Please note that registration at the location on the day of the conference is not possible.
About the plenary speakers
Ruth Wodak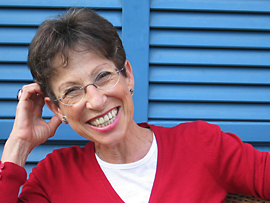 Ruth Wodak is Distinguished Professor of Discourse Studies at Lancaster University, UK, since 2004. Besides various other prizes, she was awarded the Wittgenstein Prize for Elite Researchers in 1996 and an Honorary Doctorate from University of Örebro in Sweden in 2010. She is past-President of the Societas Linguistica Europaea.
In 2011, she was awarded the Grand Decoration of Honour in Silver for Services to the Republic of Austria. Her research interests focus on discourse studies; gender studies; language and/in politics; prejudice and discrimination; and on ethnographic methods of linguistic field work.
She is member of the editorial board of a range of linguistic journals and co-editor of the journals Discourse and Society, Critical Discourse Studies, and Language and Politics, and co-editor of the book series Discourse Approaches to Politics, Society and Culture (DAPSAC).
She has held visiting professorships in University of Uppsala, Stanford University, University Minnesota, University of East Anglia, and Georgetown University; she is member of the British Academy of Social Sciences and member of the Academia Europaea.
In 2008, she was awarded the Kerstin Hesselgren Chair of the Swedish Parliament (at University Örebrö). In the spring 2014, Ruth held the Davis Chair for Interdisciplinary Studies at Georgetown University, Washington DC. She has published 8 monographs, 27 co-authored monographs, over 60 edited volumes and ca 400 peer reviewed journal papers and book chapters. Her new monograph The Politics of Fear (Sage) is in press. Read about Ruth's ongoing research projects and recent publications.
Bob Hodge
Bob Hodge, FAHA, is Foundation Professor of Humanities at the University of Western Sydney, and professorial research fellow at the Institute for Culture and Society, UWS. He co-authored a seminal work in Critical Linguistics, Language as Ideology, with Gunther Kress, 1993, and the also seminal Social Semiotics, with Gunther Kress, 1988.
He has authored or co-authored 20 books and more than 100 articles in refereed journals or chapters across a broad field of semiotic and cultural analysis, including Australia (Myths of Oz, with Fiske and Turner, 1987) China (Politics of Chinese Language and Culture, with Kam Louie, 1998) and Mexico (Mexico and its others, with Gabriela Coronado, 2011).
He is currently working on a book synthesizing Linguistics, Social Semiotics and CDA for Polity Press.
Donald Matheson
Donald Matheson is Associate Professor in Media and Communication at the University of Canterbury. He is the co-author of Digital War Reporting and author of Media Discourses: Analysing Media Texts.
His work focuses on journalism practices, often with a focus on textual practices. That work overlaps with work on the ethics of communication, to which Donald takes a hermeneutic approach. In a former life he was a journalist.
---
NZDC5 would like to thank the following sponsors:
---
Related conferences
The 14th Symposium on Second Language Writing
Theme: "Learning to Write for Academic Purposes"
19-21 November 2015
AUT University, Auckland, New Zealand